EDRA48Madison – Voices of Place: Empower, Engage, Energize
Registration is open – Register by March 15 to receive our lowest rates.
EDRA48Madison – Voices of Place: Empower, Engage, Energize – invites socially motivated design professionals and researchers to come together with a shared belief; in creating environments that matter to people and where people matter. The conference offers one-of-a-kind networking opportunities and educational seminars tailored exclusively for those in environmental design field!
Click here for the Schedule-at-a-Glance.
Registration fee includes:
3.5 days of educational sessions, specifically designed with the environmental design professional in mind.
Keynote Speaker Majora Carter and 3 plenary sessions.
Multiple informative panels, and group presentations, as well as posters and shorts.
Exhibit Hall with access to valuable vendors.
Awards Banquet Ticket (additional tickets may be purchased for guests)
A chance to meet with friends, both new and old.
Click here for more information on Registration Rates for EDRA48Madison.
Both members and nonmembers need to log in to register for events. Your username is vfletcher@humancentereddesign.org. If you don't know your password, you may reset it here.
We invite you to Join EDRA to receive member rates, click here to become a member.
Meet the Speakers
Keynote Speaker
Majora Carter
President, MCG Consulting
Community as Corporation – The Talent Retention Imperative
Join Majora Carter as she journeys through her own story of escape, returns, and revitalization.
Plenary Speakers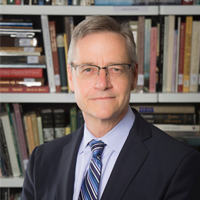 Voices from the Past: Linking Historic Preservation to People and Place with the Social Sciences
David Brown, Chief Preservation Officer, National Trust for Historic Preservation
Tom Mayes, General Council, National Trust for Historic Preservation
Jeremy Wells, Assistant Professor, Roger Williams University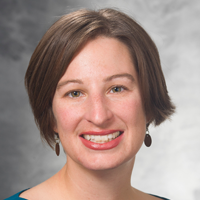 Designing Communities for Health: Stories from the Field
Kate Konkle, Action Center Director of Research and Learning, County Health Rankings & Roadmaps
Chris Krehmeyer, President/CEO, Beyond Housing; Board Chair, National Home Matters Movement
Sarah Stewart, MPH MEd, Active Living Coordinator, Minneapolis Health Department
Standing with Standing Rock: Voices of Environmental Resistance
Patty Loew, Professor
Department of Life Sciences Communication
University of Wisconsin-Madison
Click here to learn more about the speakers.
Hotel Information
Hilton Madison Monona Terrace
9 E. Wilson Street Madison, WI 53703
Hotel Room Rates
Room rate is $164.00++/per night
Reserve your hotel room online now! Or call 608-255-5100 to reserve your hotel room. Please ask for the "EDRA hotel room block" when requesting your reservation.
Hotel Room Block Deadline: The special rate is available until Saturday, April 29, 2017, or until the contracted room block is exhausted, whichever comes first.
Thank You to Our 2017 Conference Committee!
Debarati "Mimi" Majumdar Narayan, PhD, Catalyze Research and Consulting, LLC, Co-Chair
Jung-hye Shin, PhD, University of Wisconsin-Madison, Co-Chair
Samuel F. Dennis, PhD, ASLA, University of Wisconsin-Madison, Co-Chair
Jeremy Wells, PhD, Program Committee Board Liaison
Dave Boeck, M Arch, BArch, BSED, Fundraising & Sponsors Chair
Find all the latest information on the Conference Central homepage.
Questions
Please contact EDRA at 651-379-7306 or headquarters@edra.org with questions about registration or the conference.