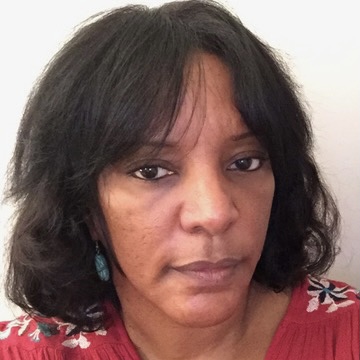 Dr. Anna-Maria Jones finished her research studies on the lived experiences of dyslexic employees in the workplace.  She has extensive knowledge of the neurobiology of dyslexia, learning differences, neurodiversity, inclusive workplace environments, adult learning theories, and the Americans with Disabilities Act (ADA). Jones is a dynamic presenter, trainer, researcher, and educator.   
As an individual with dyslexia and ADHD, Jones is most passionate about making a difference in the quality of life for neurodivergent individuals. She Aims to provide support services, resources, and program designs for neurodivergent employees and their employers. She has the neurodivergent lived experience and understands the challenges of learning and navigating employment. Jones has exceptional organization and time management skills, with a passion for research that will bring about change and inspire others.   
Jones began her professional career as a broadcast journalist and news anchor after earning a master's degree in Broadcast Journalism.  Additionally, she pursued public/media relations and careers in higher education teaching.  She has worked in both the corporate and non-profit sectors.  
She is a recipient of the Gerson Fellowship Award.